Spice country resorts is one of the Budget honeymoon Resort located in the Munnar hills located in the southern state of India, Kerala. We helped them in developing a Responsive website for them and afterwards our digital marketing team created a strong online presence for them.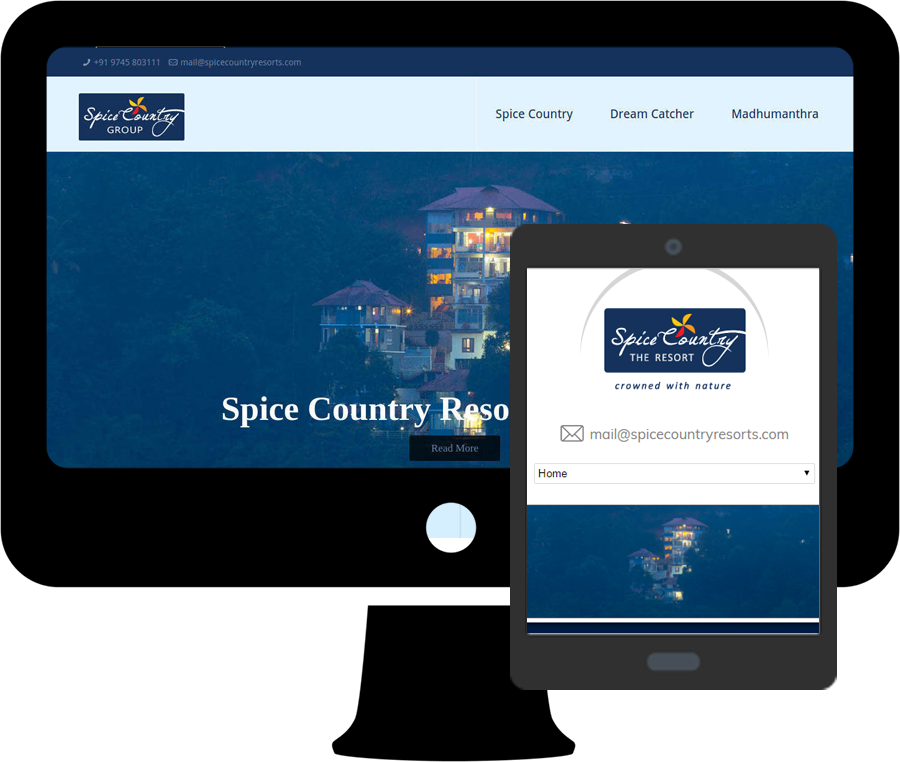 Our Role
iTruth were approached by the officials of spice country resorts few years back. They were very impressed with our expertise in hospitality domain and we were only happy to accept one more client from hospitality sector. The management sides were very enthusiastic about the website to be developed and they had a clear cut plan on their mind. To be honest we can't deny the role of spice country management in building such an awesome website. The site was developed in wordpress. The design was not conventional.
We immediately started the digital marketing after the site's development. Although initially we felt their keywords were slightly tough to attain good results in Google, actually it wasn't. The site appears in the top position of the Google first page for the keyword 'honeymoon resort in Munnar'. Apart from google optimization we gave facebook adverts, Google adwords, and affiliate marketing etc for them.
Testimonials
iTruth helped us in materializing our online marketing dreams. Thanks for your unmatched service. We were running the resort by depending on the inbound travel agents and we wanted to change the dependency. Now we are so confident that we are getting clients directly through our website and these people made us self dependent. Thanks a lot.