Metis is the leading home maintenance company in the Middle East city of Dubai. iTruth developed responsive website for them and doing the digital marketing since then.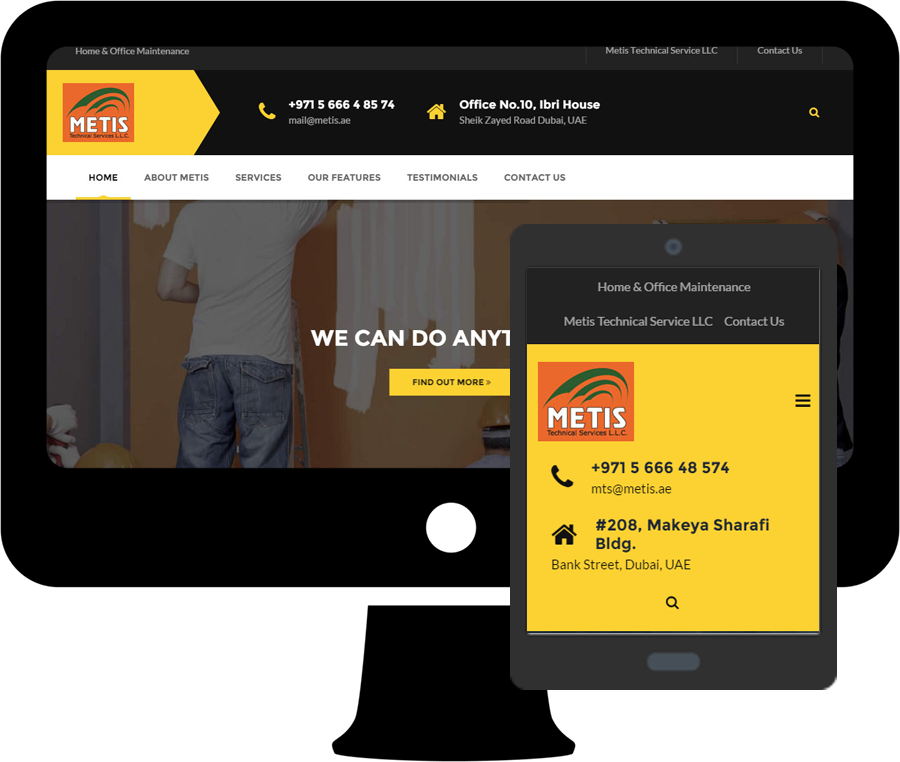 Our Role
When we were approached by the metis management, we were so delighted. We felt our presence are increasing in middle east region. The only challenge was that the domain is different from the usual. Our team developed the website in WordPress with Mr.Denny Jacob in lead. Since they were impressed with our digital marketing portfolio, we were assigned to do the digital marketing as well for them. We have been doing organic SEO,Google AdWords, Facebook advertising,branding etc .
Testimonial
I would like express my sincere gratitude to Bobit for the unbreakable quality service you have rendered for our company. When we started thinking of building our online Presence, we were in search of quality service. Money was not a constraint for us. We initially restrained from giving work to iTruth as we were giving preference to companies based in Dubai. But we changed our mind when we had a look at iTruth's portfolio. These people are very reliable. We are so happy you keep our trust and I hope our relationship will continue for a very long time.