Pgs Vedanta is a 4 star luxury Hotel located in the heart of Cochin City. Itruth worked with this company to build a Quality website and served them a complete digital marketing solution as well.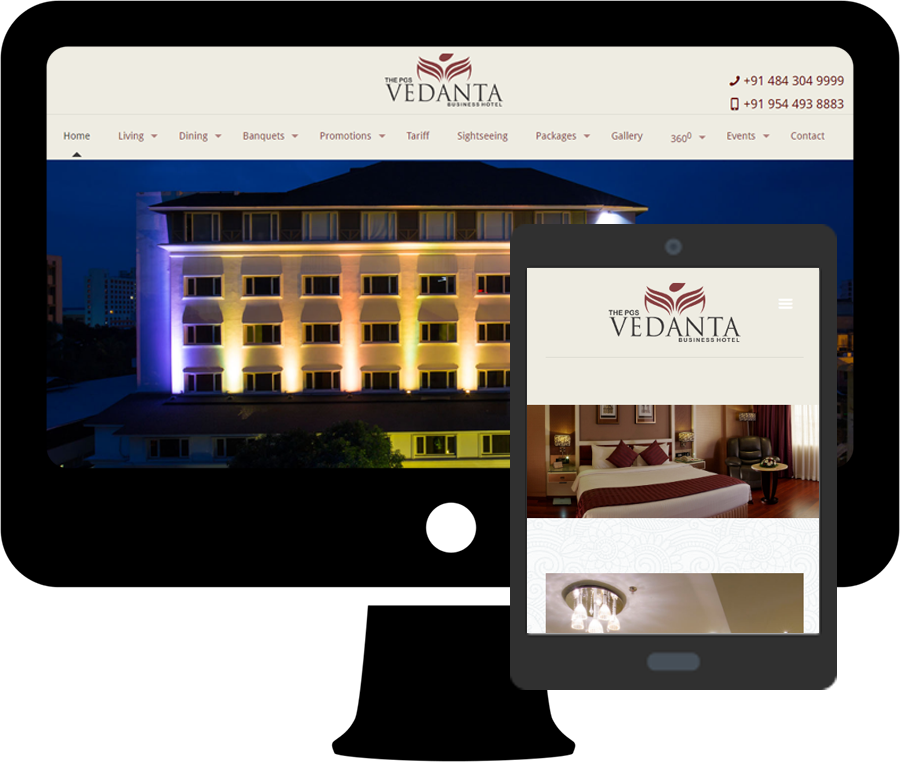 Our Role
We are fortunate to work with this premium hotel based in Northern Kochi.We built their website which covers all of the amenities and the website itself vouch for the qualities that Pgs vedanta offer. It's a bootstrap supported, responsive website and hence it's very search engine friendly.Its completely free from html errors and satisfies w3c validation.
Our digital marketing team have done a great work to display the potential of this hotel and succeeded to a big extend due to our expertise in the Hospitality Domain.We offer them Seo, Googe ads,Facebooks adverts,Branding etc.
Testimonial
I use this opportunity to sincerely thank Bobbit and the entire team of iTruth for the extra ordinary job from their side.Although we were little skeptical initially, we found out that this team are experts in hospitality domain.With that belief we started our relationship and now we are more than satisfied.We hope to continue this relationship in the many years to come. Thanks.